iText Express
& Pro
iText Pad
for iPhone/ iPod touch/ iPad

'LightWayText for Windows' is
now on release too!
If you often share documents between a Mac and a PC,
put LightWayText in both for convenience.
Just one LightWayText license will cover
both versions.

Windows version :
LightWayText for Windows

There are also English version for Mac,
French version for Mac, and
German version for Mac, too!
English version :
LightWayText 4.5.1E
French version :
LightWayText
4.5.1
Fr
German version :
LightWayText
4.5.1
De

We will release the next version soon !

Purchase Now !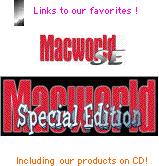 ---

If you need more information about LightWayText, please email us at lightway@me.com.

We will be more than happy to provide you some more improved versions
and information from time to time!
Description: La versione Windows disponibile in download attualmente anche!
Suitable for both Power PC & Intel Macs!

LightWayText è un potente e flessibile editor di testi con supporto multilingua, molto stabile e ricco di originali funzioni.
Veloce, efficente, espandibile, stabile, con una vasta gamma di utilizzi, dalla programmazione alla scrittura. Utilizzabile con ogni lingua, include Unicode (UTF8,16). Perfetto per chi cerchi uno strumento di scrittura veloce e affidabile, che possieda tutte le funzionalità necessarie. Disponibile per Mac e PC, ad un prezzo conveniente e accessibile a tutti. LightWayText può essere descritto come 'Laboratorio di scrittura' per ogni scolaro, creativo, scrittore e in particolare per gli studenti di tutto il mondo!
LightWayText è un programma ibrido che funziona sia su Mac che su PC , creando file completamente compatibili sui due diversi sistemi operativi. Certamente troverete LightWayText di vostro gradimento, funzionale e leggero come indica il nome!
Ci sono diversi modi di migliorare l'aspetto di un documento; oltre agli stili, la possibilità di aggiungere file PICT o JPEG, inserire colonne, tabelle, e segnalibri. LightWayText supporta l'RTF e il correttore ortografico, e crea backup automaticamente. LightWayText include anche lo Stream Editor che permette ricerche multiple con pattern seriali anche con sostituzione, con un linguaggio comprensibile anche per i non esperti. In più LightWayText è personalizzabile ed ha un sistema di macro.
LightWayText è utilissimo per i programmatori, riduce e semplifica considerevolmente il lavoro di correzione di bozze e la visione di prestampa di un documento.
Ma mai in maniera complicata. Certamente scoprirete come LightWayText è conveniente, e diventarà una delle vostre applicazioni preferite!
Esiste anche 'LightWayText for Windows' che è completamente compatibile con la versione Mac. È disponibile in download!
---
---